Fresh Baked Cookies
Warm, Fresh-Baked Cookies Delivered Right to Your Doorstep
Nothing beats the smell of warm, freshly-baked cookies straight out of the oven. But what if you could have that delicious aroma and taste delivered right to your doorstep? Look no further! We have the solution for all your cookie cravings.
The Benefits of Fresh-Baked Cookies
Who wouldn't want the convenience of freshly-baked cookies delivered to their home? Not only is it more convenient, but it also guarantees that your cookies will be as fresh as can be. No more having to settle for store-bought cookies that have been sitting on the shelves for who knows how long.
Our Baking Process
Our bakers use only the highest-quality ingredients to ensure that each and every cookie is packed with flavor. Our secret recipe has been passed down for generations, and we're proud to say that our cookies are some of the best you'll ever taste.
We bake our cookies fresh daily, so you can be sure that they'll arrive at your doorstep warm and ready to be devoured. And with a variety of flavors to choose from, there's something for everyone. From classic chocolate chip to oatmeal raisin and everything in between, there's no shortage of options.
Delivery Options
We offer delivery options to fit any schedule. Whether you want your cookies delivered daily, weekly, or on special occasions, we've got you covered. Our delivery drivers are reliable and will make sure that your cookies are delivered on time, every time.
Our Guarantee
We're so confident in the quality of our cookies that we offer a 100% satisfaction guarantee. If for any reason you're not completely satisfied with your order, we'll do everything in our power to make it right. We want every customer to leave with a smile on their face and the desire to order from us again and again.
Conclusion
So why settle for store-bought cookies when you can have fresh-baked, delicious cookies delivered right to your doorstep? With our convenient delivery options, high-quality ingredients, and 100% satisfaction guarantee, there's no reason not to treat yourself to the warm, gooey goodness that is our cookies. Order now and taste the difference for yourself!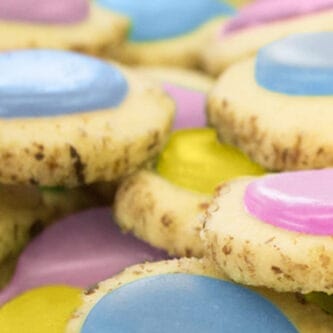 Ship Cookies
Give the gift that keeps giving, a gift card form the Village Bake Shop! Gift to your self or your friends and family.
Today the day! Send and email gift card just in time for that special day. Todays not that day? Well you can schedule the e-gift card to email or text them on their special day. Do it why you still remember.
Get E-gift Card